early mornin' awakenin'
Today... oh today was pretty smooth. Young Fiesty hit me today, and kicked of my morning. I was surprised I actually picked up, because I HATE talking in the morning. I'd nod good mornin' rather than VOICE it.
PVAMU CAB meeting + Road To Change Tour meetin' went dahn. Sorry Mike, I kinda missed the premiere of Harlem Heights.. previous engagements. But, continuing... RHIHANNA is back with CHRIS BREEZY!!? The pe-nis must be good, cause the nigglet said she aint leavin' that nigga.
damn
must be nice. There're pictures of them i spotted all over the net chillin at this pool. Shots were taken from above the venue, so all I seen was a YELLA sportin a LOW CUT HAIRSTYLE.. more power to you rhinna. I wish a lot of these divorcee's would have your forgivness (not concerning domestic violence) on the note of vow's that include "Through Thick and Thin"...
YE's new gal. i have to admit...she's got a some style. if she picks out her clothes that is.. um. that shaved head is a bit interestin' though to say the least..eh i hope this doesn't strike as a new hairstyle to those in this messed up society.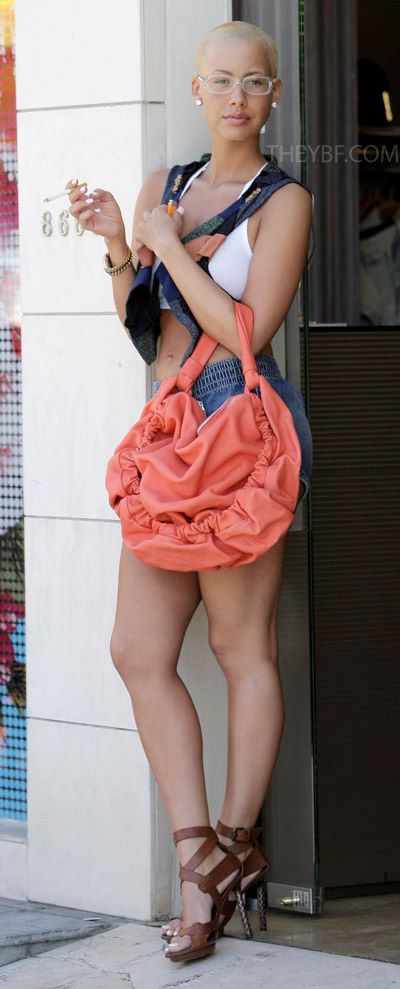 .nice shoes